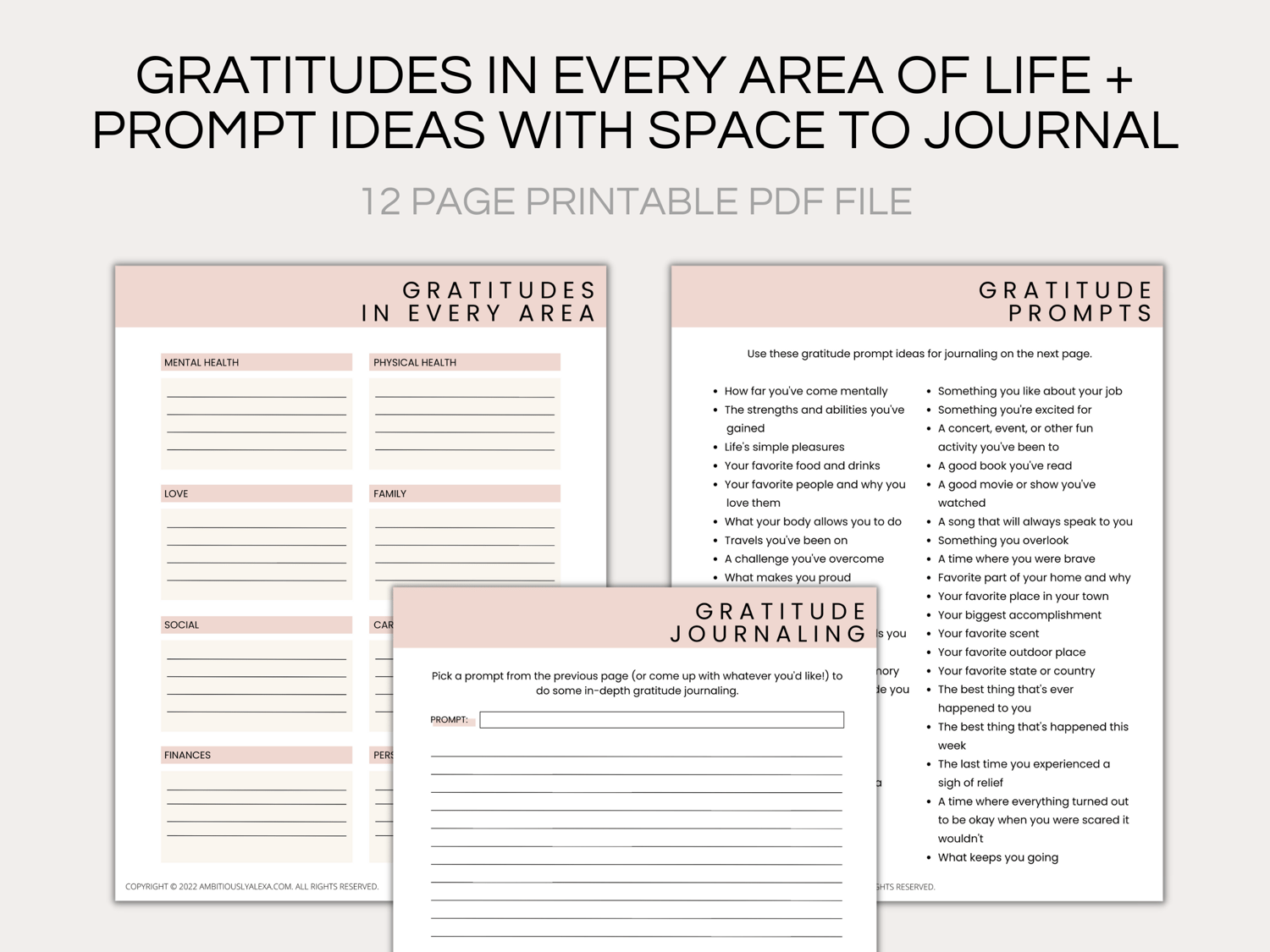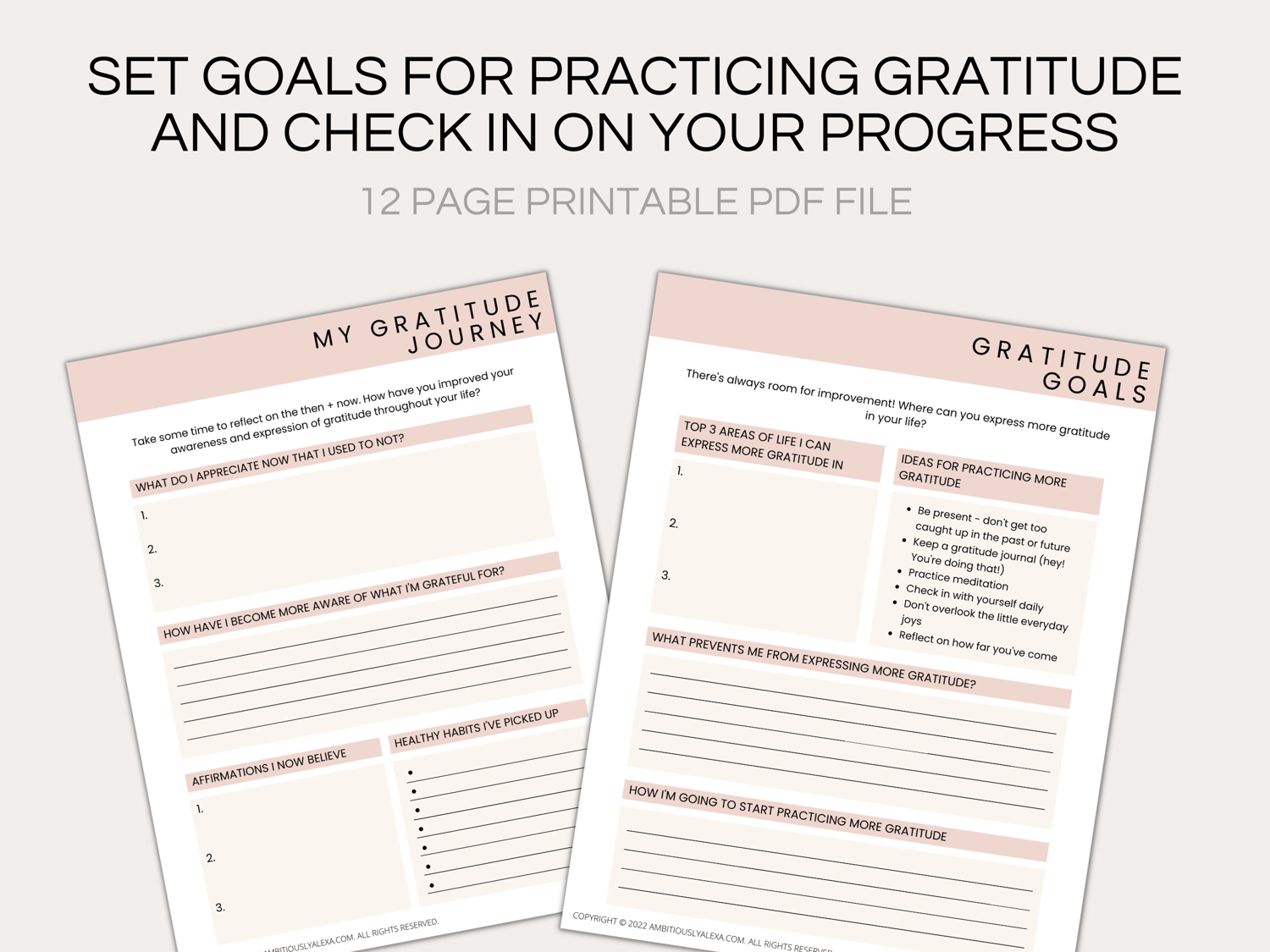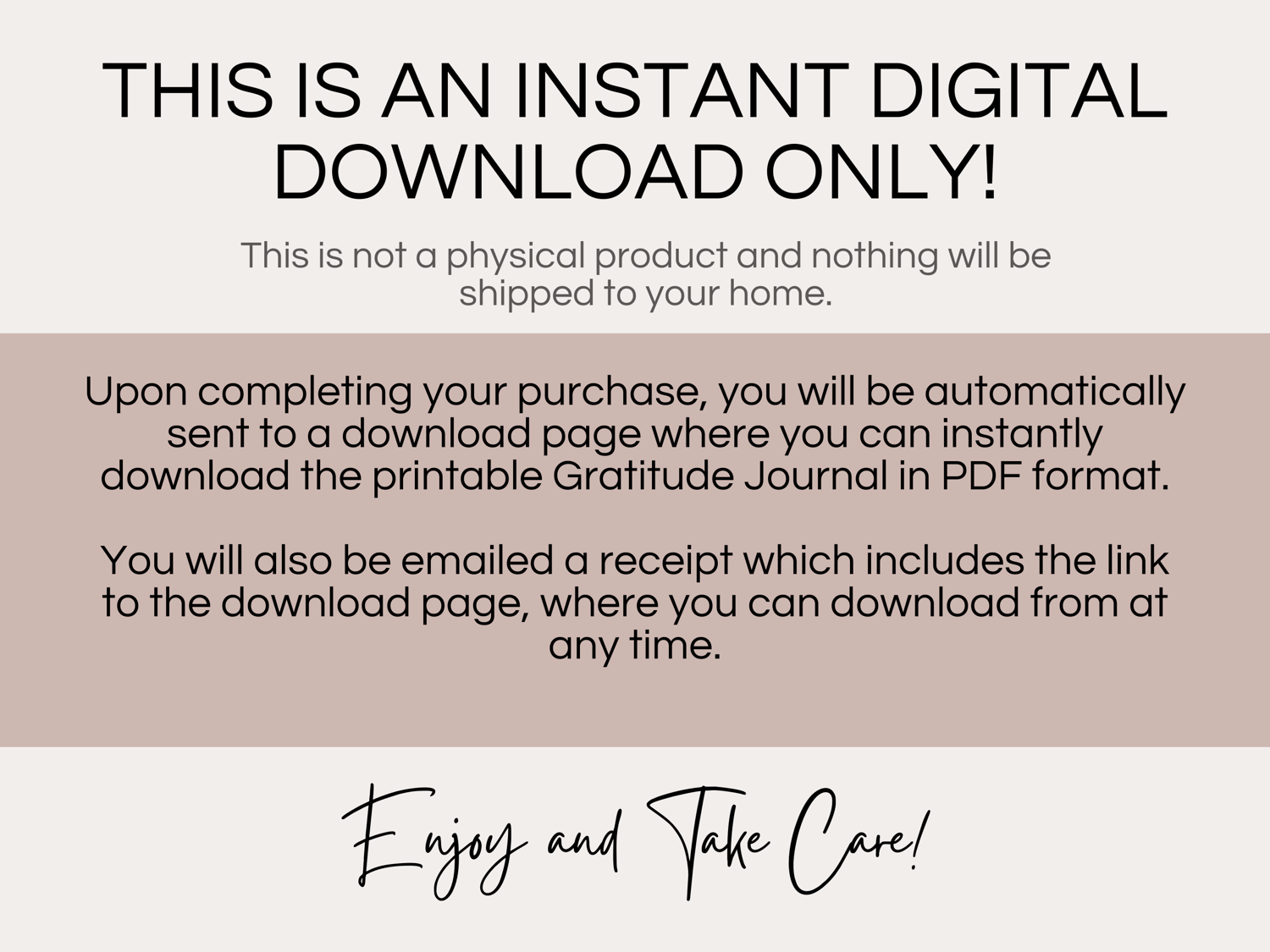 Gratitude Journal
On Sale
The research says it all: practicing gratitude leads to
improved mood, reduced stress, and less anxiety.
So why not take such a simple step to reap those amazing benefits?!
When you recognize and reflect on the good in your life through gratitude journaling, you're encouraging your brain to be grounded in the present moment and shift into a positive mood.
If you're looking for a little more guidance to practice gratitude regularly, this gratitude journal has everything you need to be more mindful and develop life-changing positive habits. 
Break down your gratitude practice each morning and evening, as well as weekly and monthly. You also get to dive into thought-provoking gratitude journal prompts to keep you focused and on track! And lastly, you can set gratitude goals for yourself and monitor your progress toward living a more grateful life.
PAGES INCLUDED IN THE GRATITUDE JOURNAL: (12 PAGES)
Cover page
Morning gratitude
Evening Reflection
Weekly Gratitude
Monthly Reflection
Gratitudes In Every Area
Gratitude Prompts
Gratitude Journaling
My Gratitude Journey
Gratitude Goals
Notes, lined
Notes, blank
(*Please note: this is a digital download product only. Nothing will be shipped to you.)
If you purchase this journal, you will get a 15% coupon for your next purchase on any of my other products :) Format / How to Download:
This digital journal is in PDF form, to be printed in Letter Size 8.5"x11" format.
There is a 0.6" lefthand margin on each page to allow space for hole punching after printing.
Upon completing your purchase, you will be automatically sent to a download page where you can instantly download the Gratitude Journal.
You will also be emailed a receipt which includes the link to the download page, where you can download from at any time.
Terms of Use:
This Gratitude Journal is copyrighted and is intended for personal use only. Commercial use is forbidden. Please do not resell or redistribute to others.
Refunds:
Due to the nature of digital content, all purchases of digital products from our Site are final. However, please do not hesitate to contact me if you have any concerns or complaints with your product!
---------------------------
Enjoy and Take Care!